---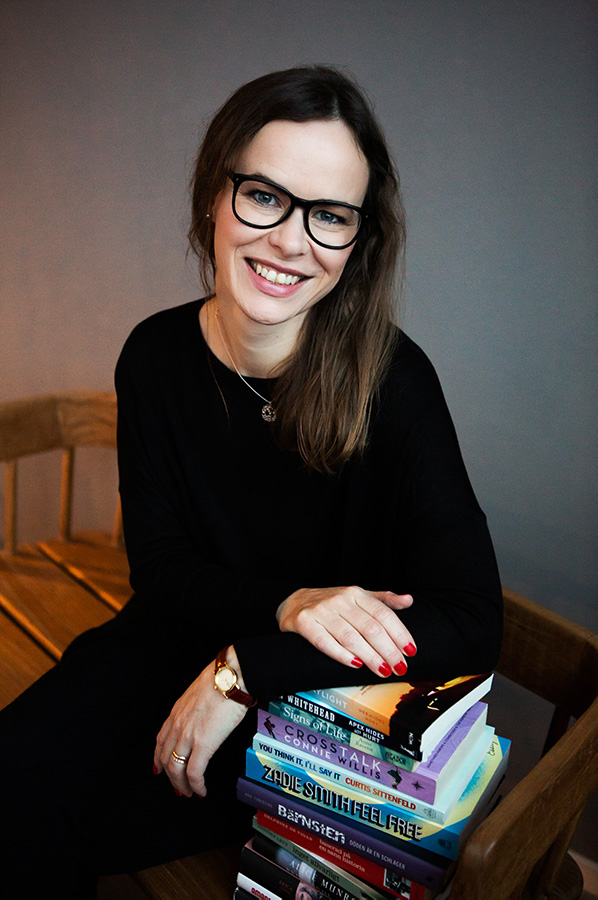 About me
My name is Karin Wijk, and I run Bladverk Text. After having worked in the hotel industry for twelve years – both in Sweden and abroad – and having obtained a Bachelor's degree in Service Management, I decided to head in a different direction in 2009. Language and literature have always been among my greatest interests, and that was where my intuition was leading me. After taking university courses in linguistics, languages, literature and creative writing, I started as a Publishing Secretary at Rabén & Sjögren in 2011. During my years at Rabén & Sjögren, I received the best publishing house experience one could hope for! The position provided me with a large variety of tasks, such as being the Publishing Director's assistant, administrating book publishing from manuscript to published book, and arranging both in-house and external events. Since I showed an interest, I also got the opportunity to develop my skills as proofreader, editor, translator and project leader.
I started my company in October 2013, initially on a small scale. When I stopped working for Rabén & Sjögren in January 2014 and moved to Varberg with my family, it turned into my full-time job. In addition to working with manuscripts, I have also freelanced as a translator of non-fiction texts. Since a while back I also freelance as a literary scout for Saga Egmont.
During the fall of 2015, I pursued further education and got a BA in English from Gothenburg University. In 2018 I've expanded my practice to include work as a literary agent. I feel it's the perfect combination as I find it incredibly interesting to delve deep into a manuscript and then lift my gaze and seek out new possibilities for the work.
I live in Varberg with my husband and our three children. During my time off I hang out with my family and friends, write (preferably with my favourite pen in hand, in a nice notebook with satisfyingly thick pages), continue reading books (of course!), go for cappuccinos at cafés and do yoga. Another dear pleasure of mine is travelling.
Warmly,
Karin
Education
2018–2020 – Valand Academy, Master's Programme of Fine Arts in Literary Translation (English into Swedish)
Autumn 2015 – Gothenburg University, Bachelor's Degree in English Language and Literature
Spring 2011 – Stockholm University, English II
Spring 2010 – Stockholm University, English I and Creative Writing in English
Autumn 2009 – Universidad de Buenos Aires, Spanish Language and Spanish-American Literature
Autumn 2007 – Murdoch University Business School, Exchange studies in Australia
2005–2008 – Lund University, Bachelor's Degree in Service Management
---